In the EU or UK? Check out our EU website for reasonable shipping w/in the EU from our new warehouse in Greece HERE.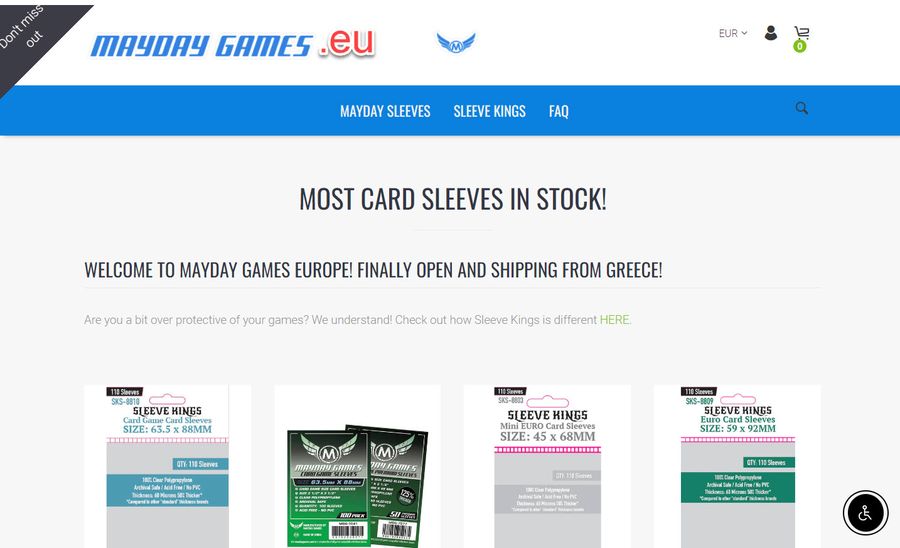 You spend a lot on your card and board games, so why not protect them with our card sleeves. With each card in its own individual sleeve, you do not have to worry about wear or damage while playing. Many of our sleeves come in packages of 50 or 100. Looking for what sleeves fit what game?  Check our google sheet with over 10,000 games HERE or our phone app as detailed on our FAQ page HERE.
Sleeve Sizes
We offer a variety of sleeve sizes to suit just about every game. The sizes range from the smallest 41 x 63 mm all the way up to 88 x 125 mm, with 20 more sizes in between. You can find the size that you need right here.
Supported Games
Although many of our card game sleeves will fit different games, there are some games that the sleeves are specifically designed for. A few of these are:
Our sleeves will also fit card games like Yugioh and Magic the Gathering. There are also sleeves for Tarot and other card decks so that you can find card and board game sleeves for all of your games.
At Mayday Games, we offer the best card sleeves, no matter which games you play. If you have any questions or comments, feel free to
contact us
. We are happy to help.