We are always creating new bundles for recent games! Check out the most recent bundles
HERE.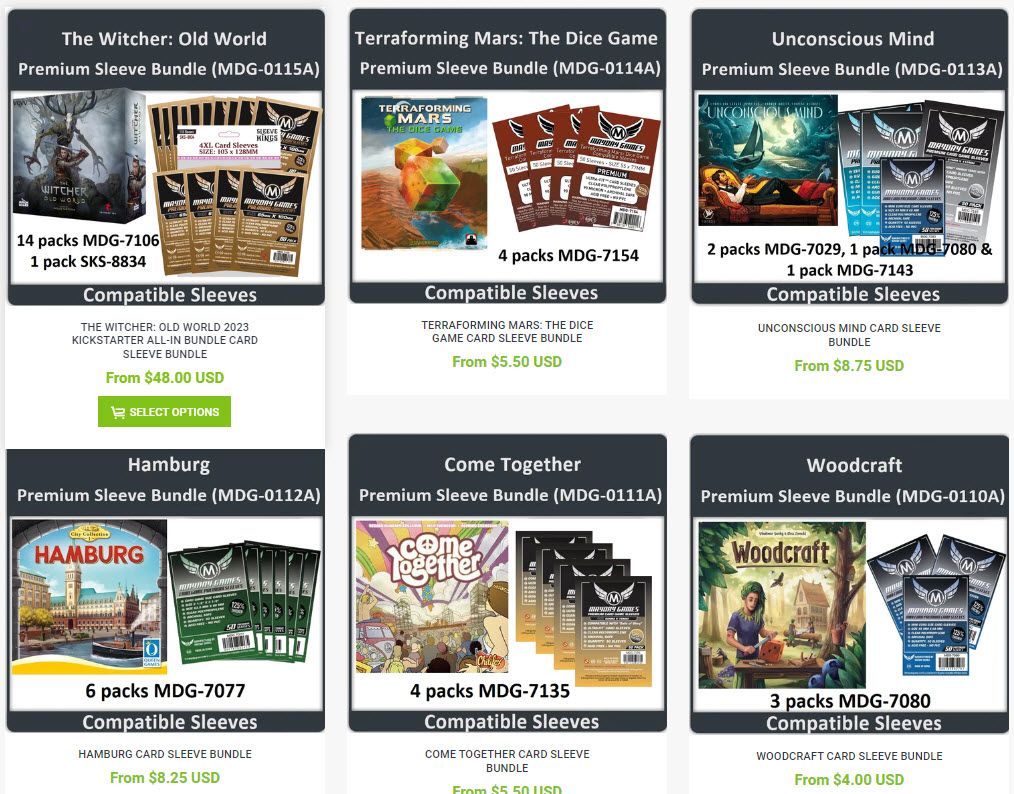 Brand New!  Check out our Penny Sleeves and Inner Sleeves HERE.  For a limited time enter coupon code "sleeves" at check out to get 60% off up to 20 packs of either (mix and match) of these new sleeves with any $10 purchase of other sleeves.  Yes we know that is crazy pricing but these are brand new and we really want to get these new skus into people's hands!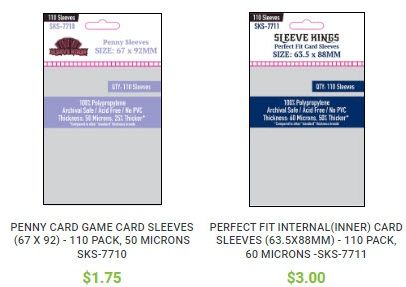 Check out our EU partner website with all our sleeves in stock for the UK and the EU and at reasonable shipping w/in the EU from our new warehouse in Greece HERE.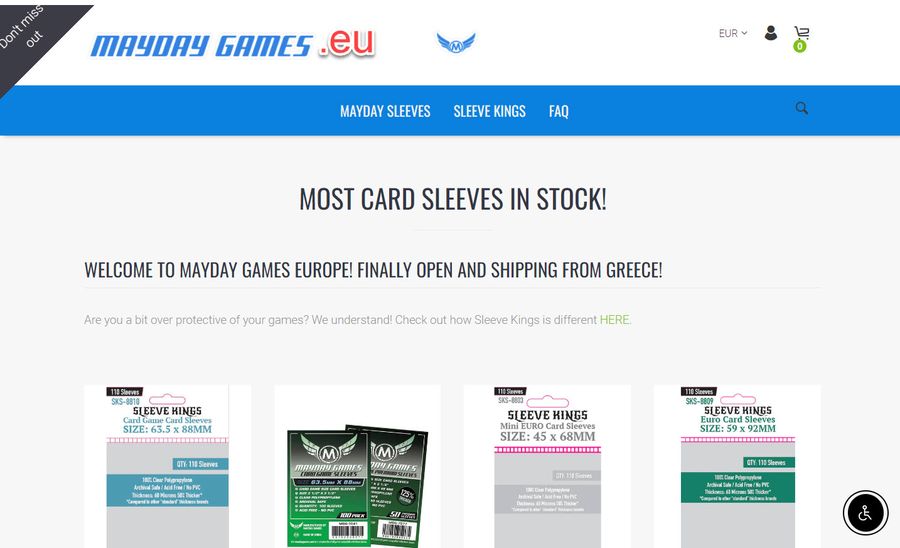 TABLETOP GAMES

TO BRING YOUR FAMILY & FRIENDS TOGETHER &

CARD SLEEVES

TO PROTECT YOUR MOST VALUABLE CARDS!

From custom-fit card sleeves to zany game night adventures, we take playtime seriously. Founded on the belief that any game worth playing is worth protecting, we go out of the way to offer unique collector solutions for thousands of card games and board games. And our growing library of original hits like Get Bit!! Help break down walls and bring players of all ages to the table. Be sure to check out our most popular items like Crokinole and Viceroy! Let's get gaming!
MONEY BACK GUARANTEE
The best guarantee in the gaming industry
Card Sleeves - Guaranteed to Fit Perfectly
Crokinole Boards & Accessories!